Dental Home
Our pediatric dental office, as well as the American Academy of Pediatrics (AAP), the American Dental Association (ADA), and the American Academy of Pediatric Dentistry (AAPD) all recommend establishing a "dental home" for your child by 12 months of age. Children who have a dental home are more likely to receive appropriate preventive and routine oral health care. In cases of injuries and dental decay, even earlier visits might be necessary.
The initial visit is very important for making sure that your child has an established dental home in case future trauma or concerns arise. The early establishment of a dental home in East Cobb at Woodland Pediatric Dentistry will hopefully provide us with the opportunity to address any concerns and implement preventative habits that can keep your child free from dental decay.
We utilize this visit to talk to the parents and make sure good oral hygiene habits and dietary habits are being established.
Many young children (from infancy to 2 years old) are not ready to sit in the dental chair alone and feel more comfortable sitting on their parent's lap for a "knee-to-knee" dental exam and cleaning. This way parents can hold the child's hands while the dentist completes the exam.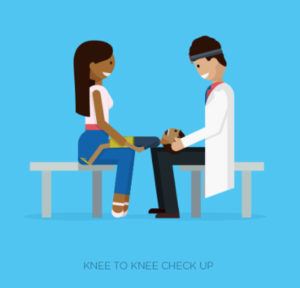 ---
Contact Us